The First Mobile AR Game for the NBA Playoffs
NBA DALLAS MAVERICKS
Mobile App Development - Qualcomm AR x NBA Dallas Mavs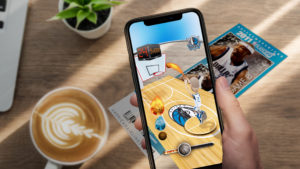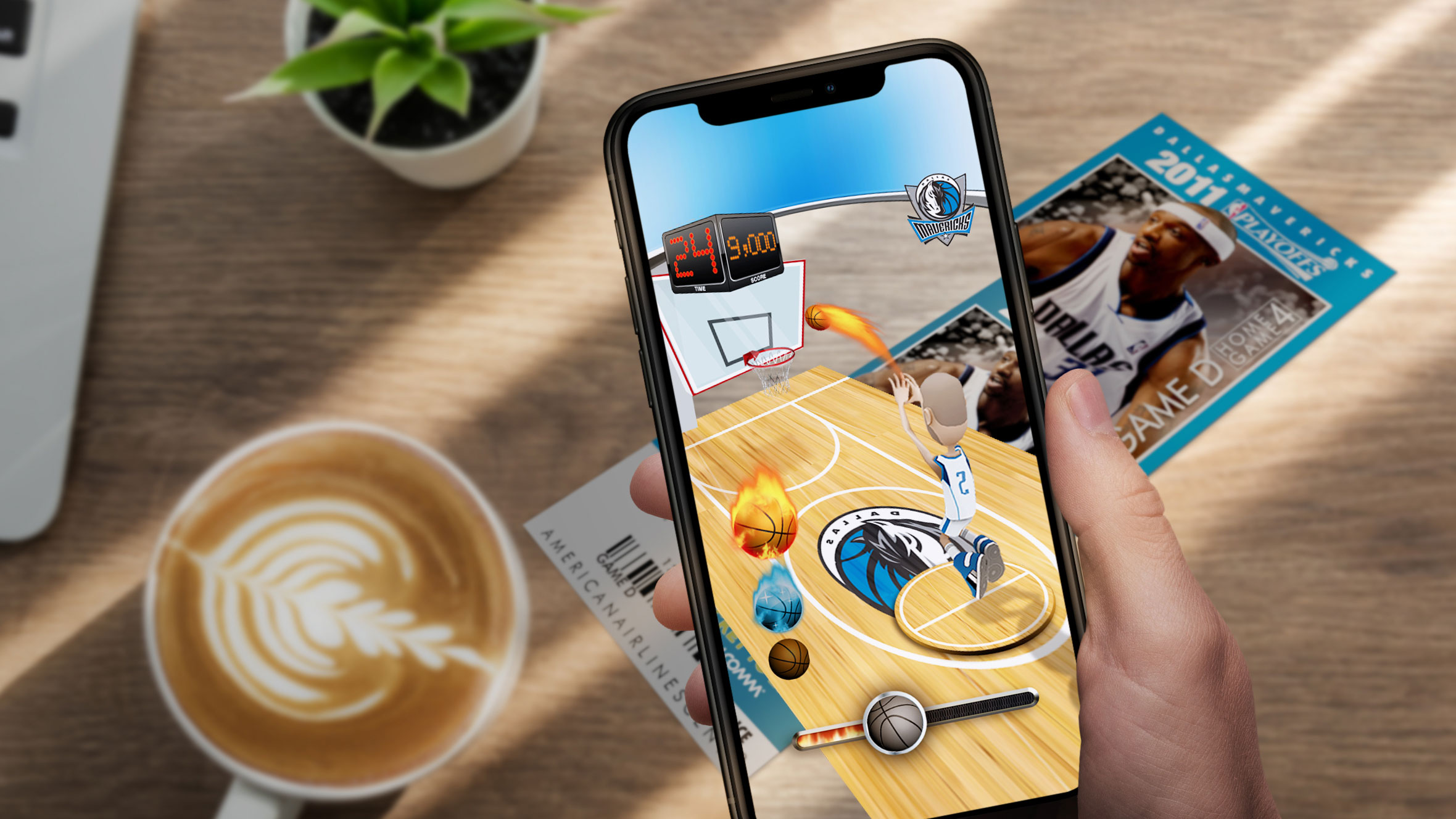 NBA ALL ST(AR)S
For the launch of Qualcomm's Mobile Augmented Reality Platform, we partnered with the Dallas Mavericks to create an AR mobile game during the NBA Playoffs. Each NBA Dallas Mavericks Championship ticket unlocked an interactive Hoops Augmented Reality game.
AR allowed fans to become players with their tickets; every ticket became a game activation enabling people to play in the stadium and get featured on the jumbotron.
Our Contribution
Product Definition
Product Recommendations and Roadmap
User Stories
Technical Architecture
UX/UI
Development
Mobile Native
Java Based AR
Systems Architecture: AWS
Product & Technical Support
Q/A Testing
Ongoing Product Strategy and Management
Design
3D Design
Toolkits and Style Guide
Creative Templates & Assets
Step Onto the Virtual Court
By pointing their phone at a Dallas Maverick season ticket, fans could digitally transform their ticket into a virtual basketball court. Depending on the player featured on their season ticket, users played as Mav's stars Dirk Nowitzki, Jason Kidd, or Jason Terry using on-screen touch controls.