Shop Victoriously
Ebay
Bold ways to Win More for eBay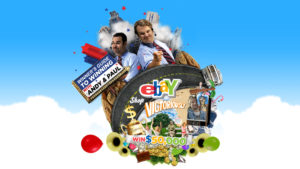 The Challenge
eBay became a unique business by offering people a whole new way of buying and selling at the intersection of commerce and community. The brand enjoyed meteoric success with enviable growth rates and an enormously profitable business model.
Twelve years in they hit a bump in the road: poor financial performance, loss of member interest, and an unsustainable buyer attrition rate. They had become followers, not leaders. Customer loyalty was diminishing, and team spirit was low.
Rallying the troops to get back in the game, they partnered with Signature to develop a bold and distinctive brand platform.
"We are the one-of-a-kind, people-powered marketplace where amazing stuff meets amazing people, and hot deals find cool homes."
Our Contribution
PRODUCT DEFINITION
Product Recommendations and Roadmap
User Stories
MARKET AND USER RESEARCH
Consumer Profiling
Competitive Analysis
Market research/Trends

VISION, STRATEGY
Internal Stakeholder Alignment
Internal Vision Roadmap
Brand/Marketing/Comms Strategy
Information Architecture
AUDIT
Marketing/Brand/Content Audit
Current User Metrics and Analytics Review

BRAND
Brand Sentiment Analysis
Brand Positioning and Persona Development
Customer Experience Design

DESIGN
Original Creative Concepts
Digital Design
3-D Animation
Motion Graphics
Illustration
Programming Development
PRODUCT & TECHNICAL SUPPORT
Systems Integration
Partner Agency Management
Gamifying the Shopping Experience
We developed the brand platform "Shop Victoriously" around the excitement you feel when shopping and winning an auction. This feeling was supported with an immersive, content-rich interactive platform with a gamified shopping experience, and episodic videos by top comedian Andy Richter.
Richter hit the road in a "Winner-bago," preaching the "Winner's Guide to Winning." All the action was captured via a continual web series, with each episode comprising the "7 Principles of Winnervators."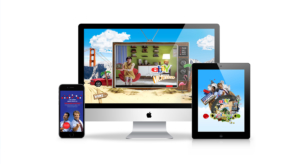 ShopVictoriously.com
To further extend the platform and provide the community with more inspiration to shop, we developed a dynamic content destination and syndication across social channels to further dimensionalize winning.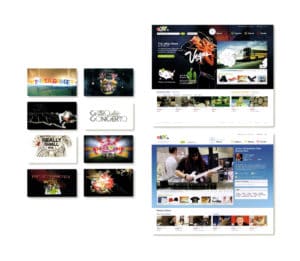 Let Them Post
eBay is about people selling to people. By giving merchants the tools to become influencers and connect more directly with their customers, we fostered a people-powered marketplace. "Let them post" gives eBay users the ability to post videos to tell their story and sell their hearts out.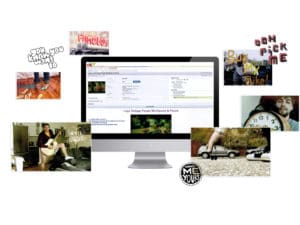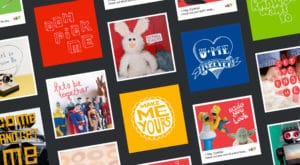 Personalization
Building personalization into the core of the product was key to connecting with our shoppers. At the heart of the overhaul was a curated recommendations engine and personalized catalog based on shopping behavior and psychographics.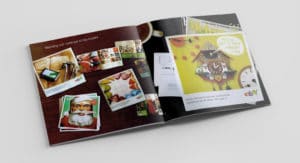 30% Increase in Revenue
Revenues surged with a higher conversion rate of "window shoppers" to eBay members.
Millions of New Users
Our new, personality-driven onsite marketing strategy far outperformed previous campaigns.
Industry Praise
Even The Motley Fool deemed it a winner: "eBay lived up to its new 'Shop Victoriously' ad campaign by coming through with better-than-expected earnings."